WEST SEATTLE -- Garfield High School football players and coaching staff took a knee during the national anthem at Friday's game against West Seattle High School.
The players say they plan to do so for the rest of the season.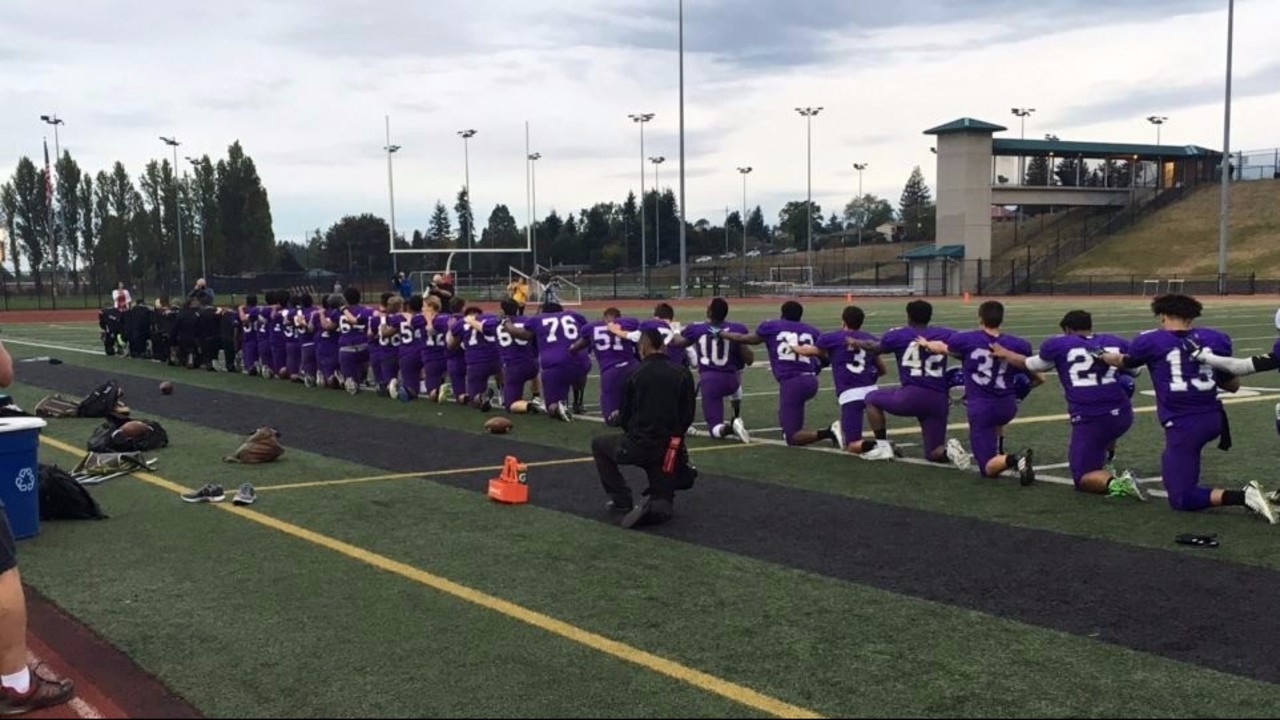 The demonstration comes as several athletes have followed the lead of 49ers quarterback Colin Kaepernick who first sat, then later kneeled during the anthem before preseason games. Kaepernick says he did it as a silent protest against injustice.
Last weekend, Seahawks players stood with interlocked arms at Century Link field before their game against the Dolphins.
"We are a team comprised of individuals with diverse backgrounds. And as a team, we have chosen to stand and interlock arms in unity. We honor those who have fought for the freedom we cherish. And we stand to insure the riches of freedom and the security of justice for all people. Progress can and will be made only if we stand together," Baldwin said in a video posted on Twitter.
KING