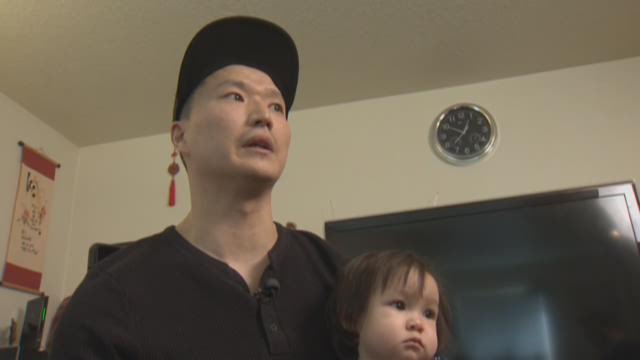 PORTLAND, Ore. (AP) - An adoptee facing deportation to his birth country has made his initial appearance before an immigration judge in Portland, Oregon.
Adam Crapser came to the United States from South Korea when he was 3 years old, but his adoptive parents never sought citizenship for him. That made him eligible for deportation after he was later convicted of a felony.
His attorney Lori Walls said the federal government filed new immigration charges against Crasper during the hearing on Thursday. She and her client now have until June to respond to the new charges.
Crapser told reporters after Thursday's brief hearing that he's done his time in prison, turned his life around and wants to stay in the only country he knows.
Crapser turned 40 on Thursday. He says he'll never survive in a country where he doesn't speak the language, and he doesn't want to be torn from his wife and children.
The deportation efforts stem from a burglary conviction when Crasper was a teenager. Walls said he was convicted of breaking into the home of his former foster parents to get some of his own belongings.
Judge Michael Bennett set Crapser's next court date for June 18.
KGW