BOISE -- Police are searching for a suspect in an armed robbery at a fast-food restaurant early Wednesday morning.
The robbery happened just before 2 a.m. at the Domino's Pizza at 2132 Broadway Avenue.
Dispatchers say the suspect, who was armed with a knife, got away with an unknown amount of cash in a deposit bag. No employees were hurt.
The suspect is described as a thin man with bloodshot eyes wearing a longsleeved shirt and long pants. The man ran away from the restaurant after the robbery.
Anyone with information is asked to contact Ada County Dispatch at 377-6790.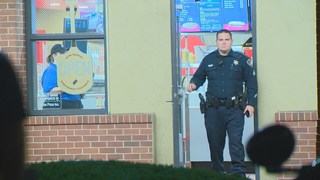 Copyright 2016 KTVB