I packed up my pooch and my Midwestern life a few months ago for an outdoor upgrade — and a new job at KING 5.
I couldn't wait to trade in Southern Ohio hills for snow-capped mountains; the mucky Ohio River for a home by the Puget Sound.
And I was sure my small dog, Charlie, couldn't wait to trade in his nightly laps around the house for the hardcore adventures that awaited in the Pacific Northwest.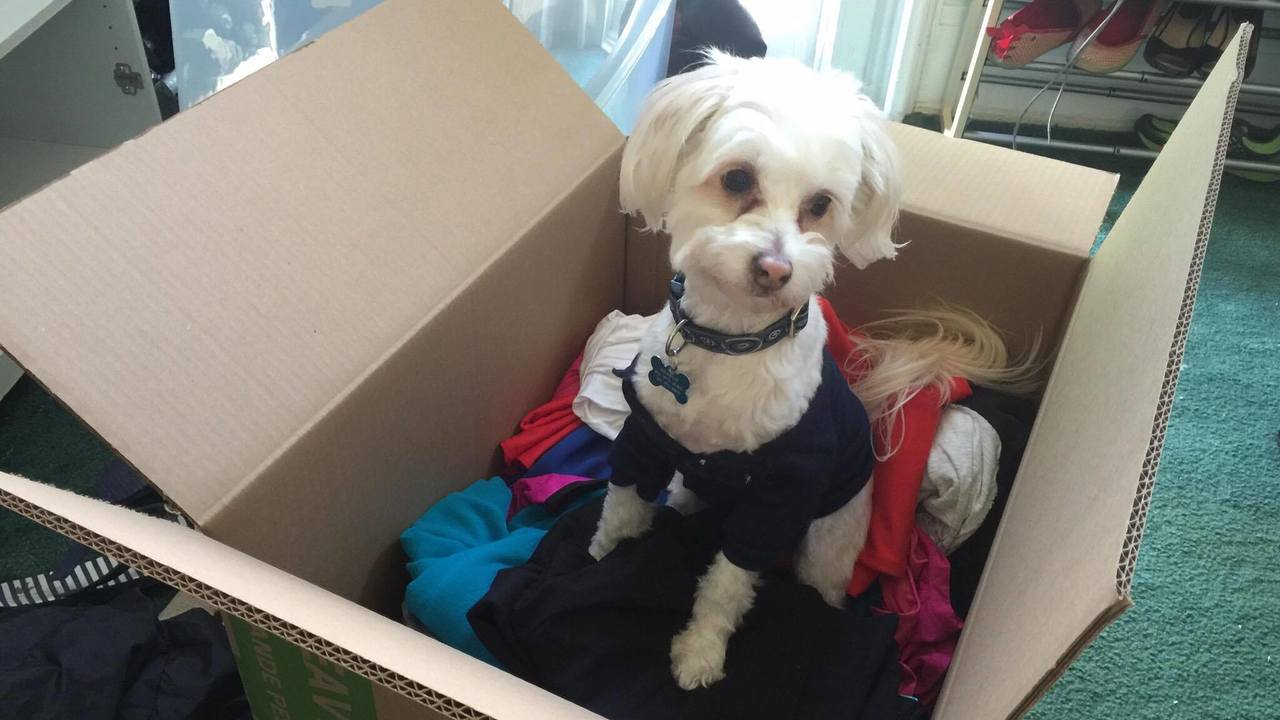 Well, that didn't turn out like I planned.
Charlie loves to go "bye bye" — until he actually leaves the house. The first time he heard crashing waves, he jumped into my arms.
Turns out, he hates water. On walks, he leaps over every puddle and mountain stream. I imagine that trip to Franklin Falls was his idea of hell.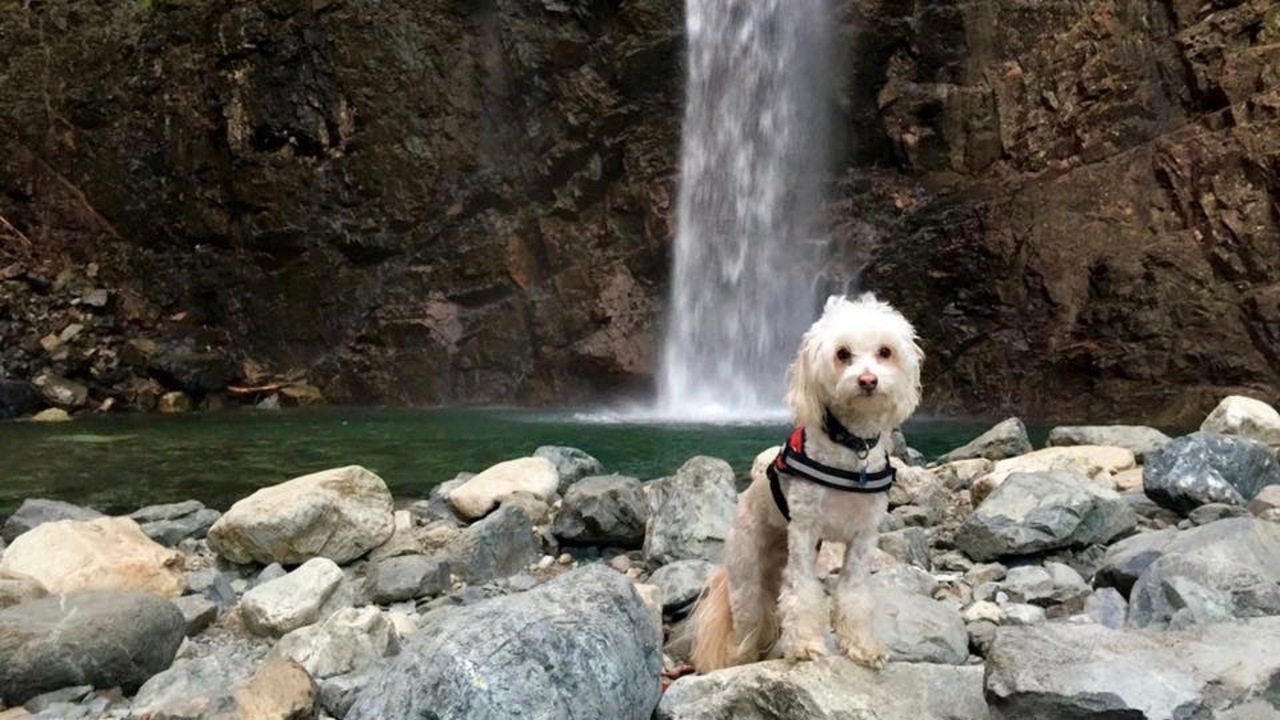 He can't walk in a straight line on the sidewalk. Forget about a steep mountain trail!
Bottom line — I found out my best friend hated nature. Or maybe he just hated to put in the work?
When you wake up at 5:30 a.m. to go hiking and not everyone in your group is on board... pic.twitter.com/9gUSWavEpl

— Taylor Mirfendereski (@TaylorMirf) September 4, 2016
So how does the new girl explore the Northwest when her best friend in town has four, lazy legs?
There's a bag for that. (If your dog weighs less than 20 pounds.)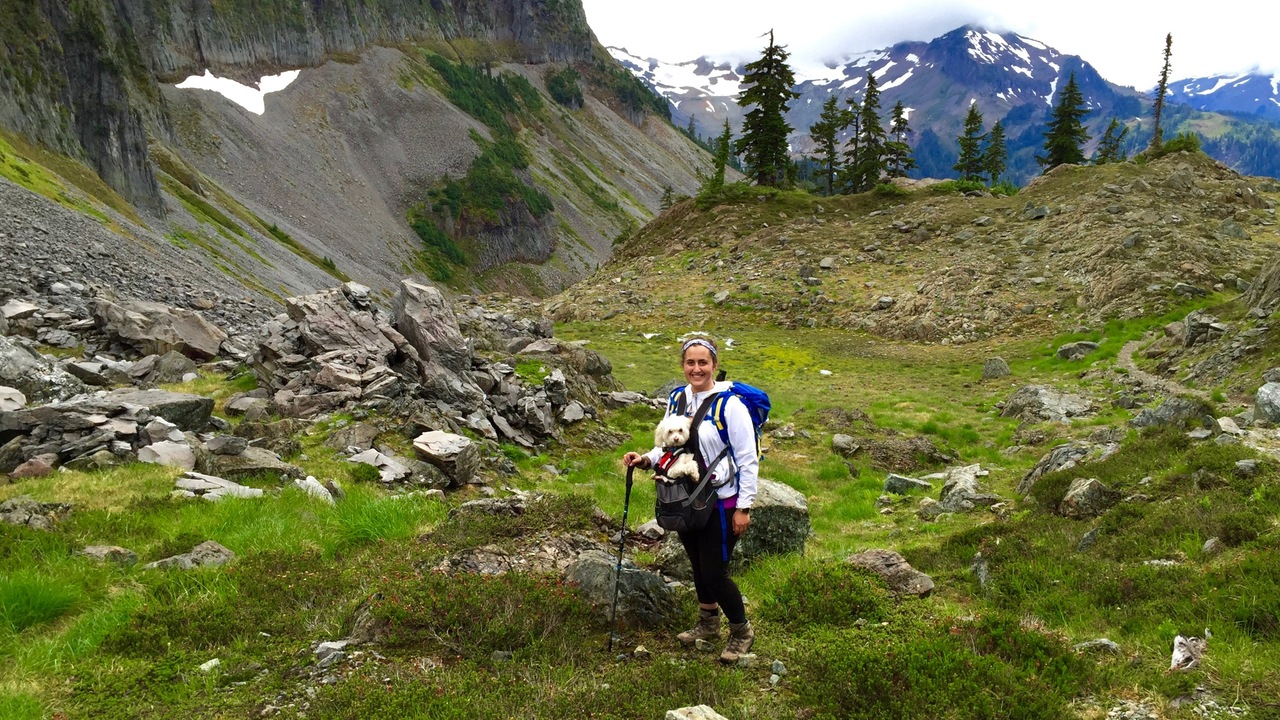 Who knew babies weren't the only ones who could get a lift on the trail?
I opted for a front-facing dog carrier that attached Charlie to my chest. It was the only way I would have room for my usual gear in my backpack.
We recently tested it out on a trip to Heather Meadows in Mt. Baker-Snoqualmie National Forest. We hiked the dog-friendly Chain Lakes Loop, which offered stunning views of Mt. Shuksan and Mt. Baker.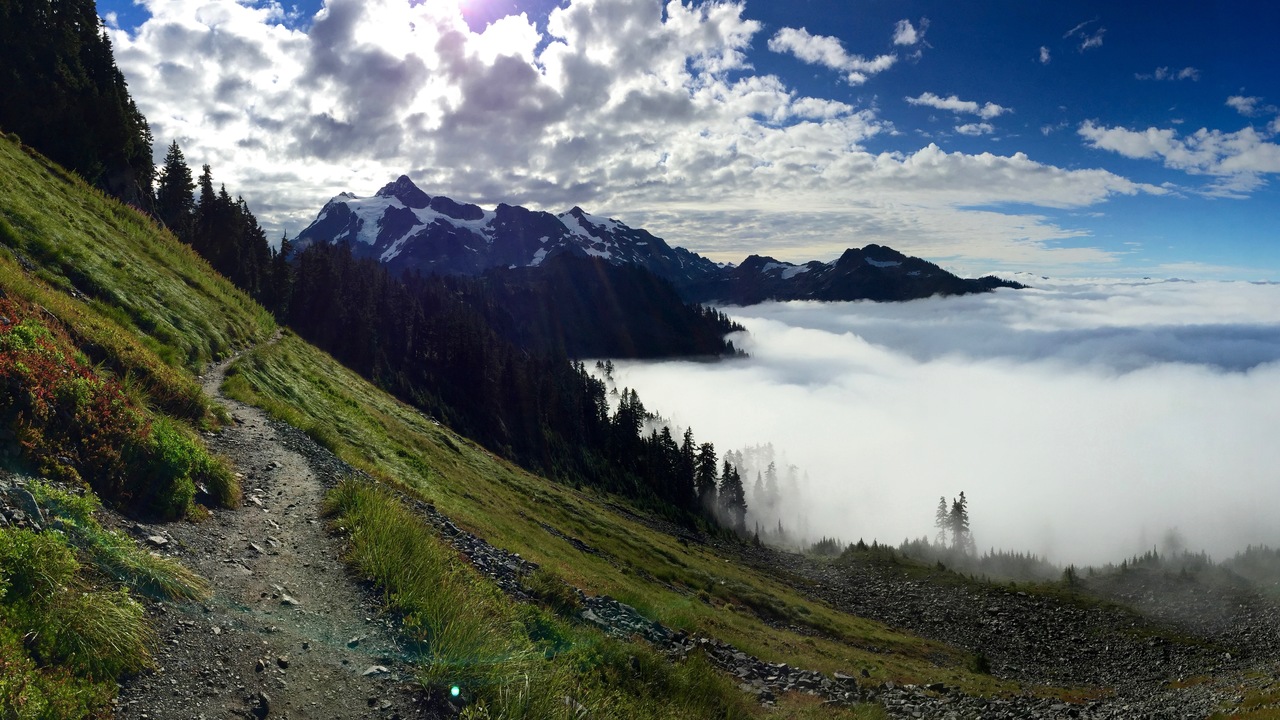 It's moderate in difficulty and about eight miles round trip with 1,700 feet elevation gain.
Tons of big and small dogs — more athletic than mine — were out on the trail. But plenty of owners had to carry their short-legged pups in some of the rocky, narrow stretches on the descent back to the parking lot.
I saw a few humans who could've used a lift, too.
After a few hours, my 12-pound Chinese Crested turned into my 50-pound dog. Luckily, my trekking poles helped me keep my balance on the rocky terrain.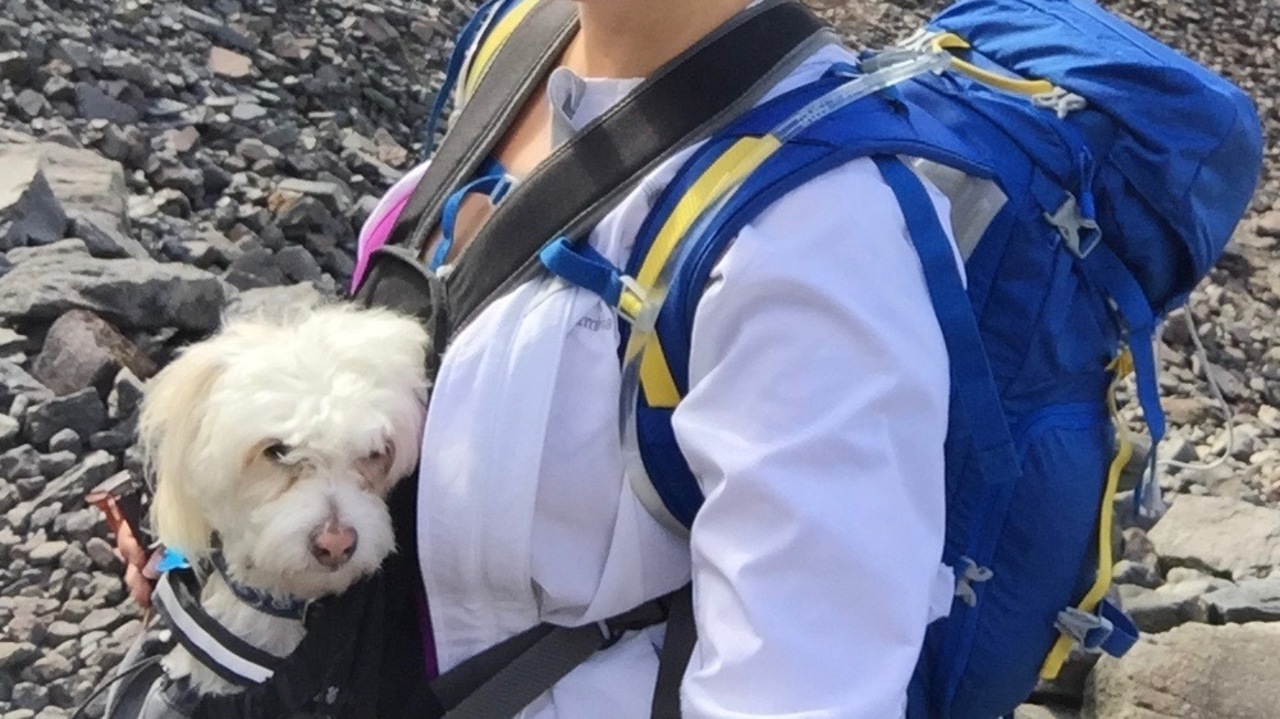 I looked a little silly, but that dog looked more relaxed than ever. Don't the mountains have that effect on us all?
He had the best view on the trail. I had a (spoiled) new hiking buddy.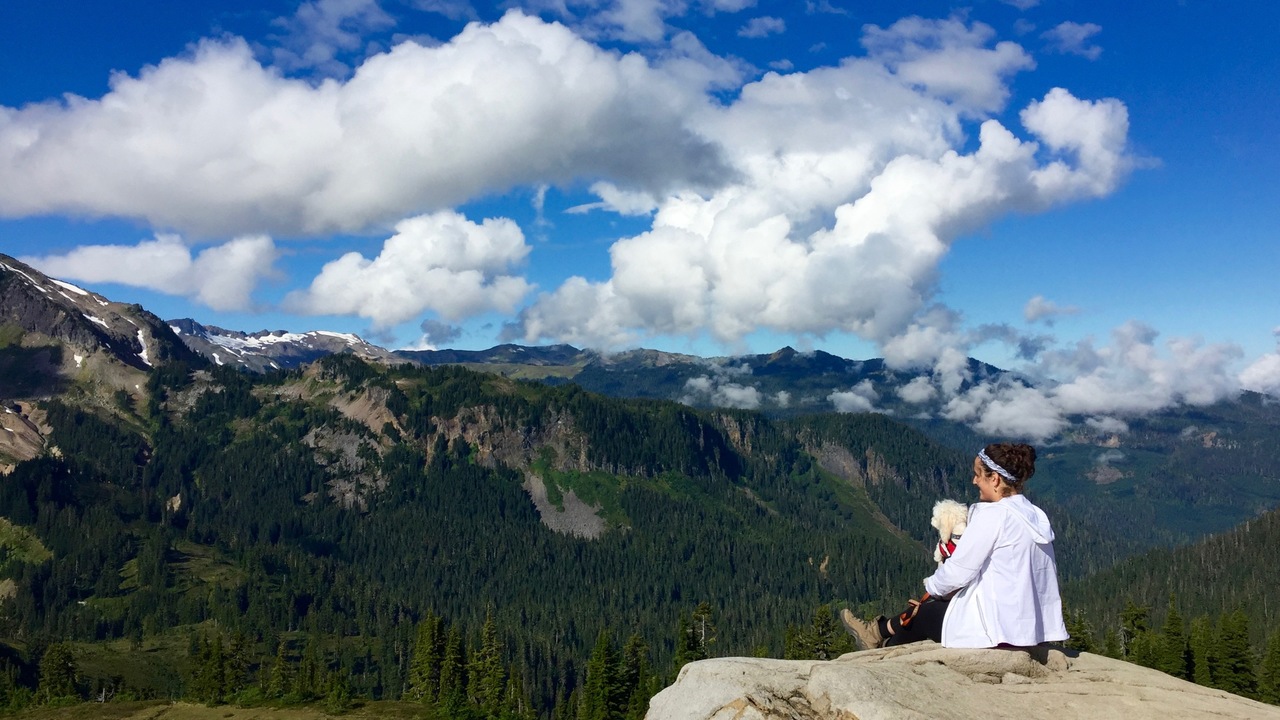 Taylor Mirfendereski is a journalist at KING 5. Follow her on Twitter @taylormirf and "like" her on Facebook to view her stories.
Copyright 2016 KING