Children - and children of the 70's -- are lining up to see the classic Willy Wonka and the Chocolate Factory. But this isn't just any version of the 1971 classic. This version is presented in Smell-O-Vision.
It's the brainchild of Seattle International Film Festival's Director of Cinema Programming Clinton McClung -- this man is to movies what Willy Wonka is to chocolate.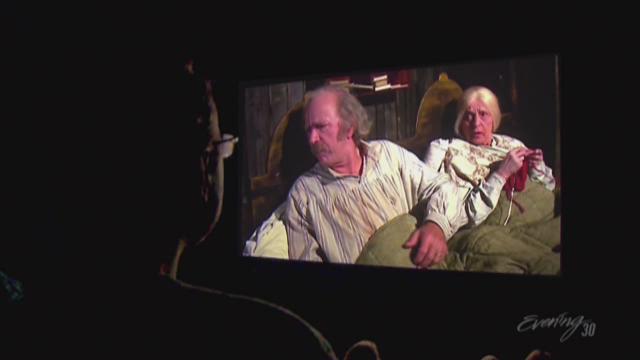 "Smell-O- Vision is basically a way to watch a movie and sort of live it at the same time," McClung explained.
Here's how it works: everyone in the theater gets a 'golden bag' instead of a 'golden ticket'-- and it's filled with goodies that make the movie interactive...and smelly. Contents range from party poppers, to chocolate, to a scratch and sniff cards with some unexpected odors:
"There's a smell for Grandpa. It's a lovely old man smell," said McClung.
"There's the smell of garbage for Mr. Slugworth, the bad guy," he adds.
"Ew! It's horrible!" a moviegoer gleefully declares after scratching and sniffing that particular scent.
After McClung coaches the audience on how to do things you don't usually get to do in the theater (such as shooting off party poppers and blowing bubbles) the lights go down, and the Smell-O-Vision experience begins.Though some smells are left up to the imagination:
"I actually think an Oompa Loompa smells like confectioner's sugar. Because they are the heart of the candy factory." McClung mused.
This version of Willy Wonka and the Chocolate Factory is a chance for everyone to feel what it's like to win that golden ticket...for a couple of sweet hours.
"I love the idea of not just watching a movie, but sort of living it. And interacting with it. And just the sounds of laughter, and joy, and chewing, that comes from an audience. And sniffing! It really makes it a wonderful and unique experience," said McClung.
Willy Wonka and the Chocolate Factory in Smell-O-Vision plays through the holidays at the SIFF Film Center at Seattle Center. Other holiday offerings: The Princess Bride Quote-Along, and on Christmas, a sing-along version of Fiddler on the Roof.
KING